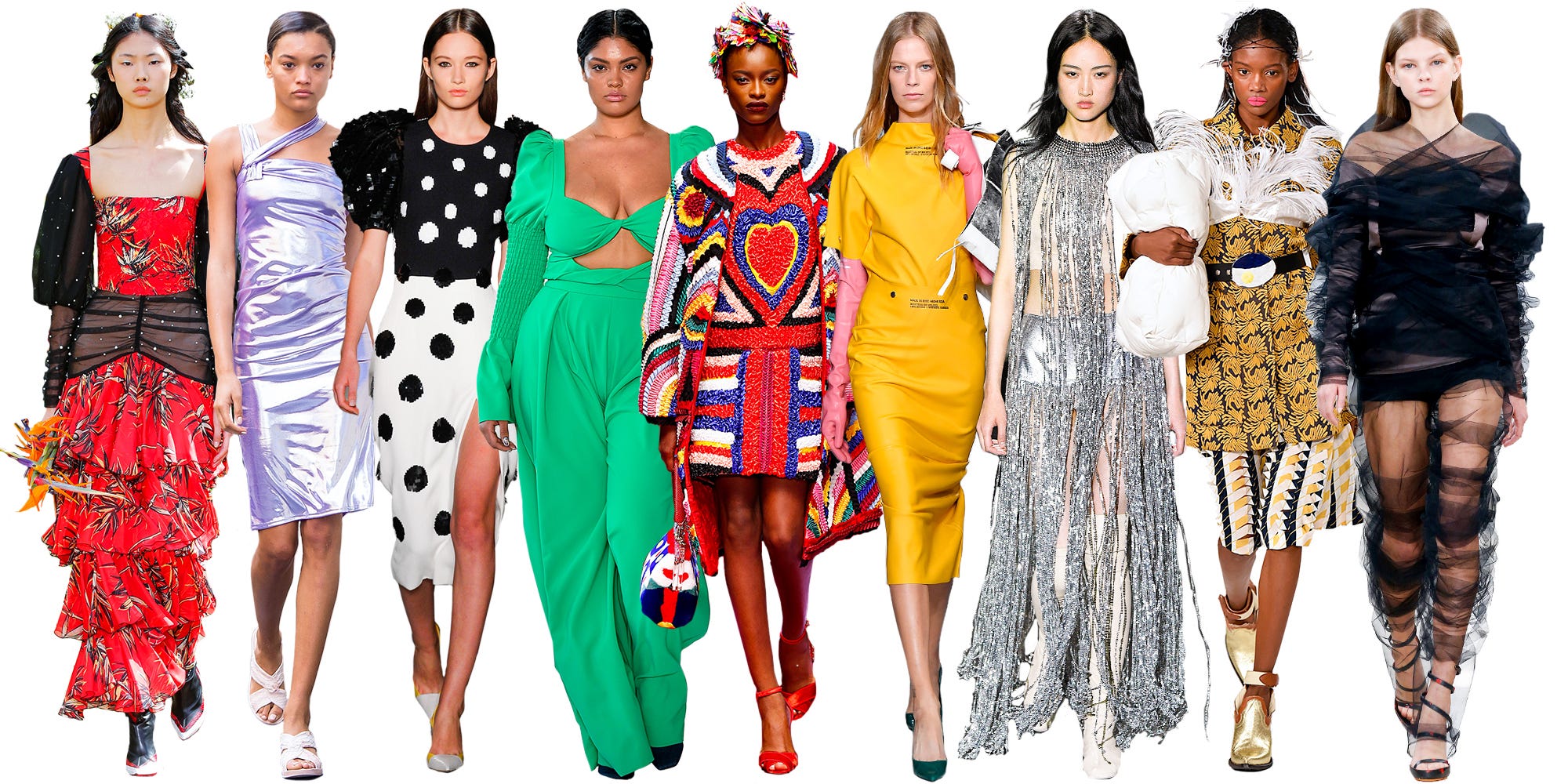 A Comprehensive Guide to the 4 Biggest Trends of Spring 2018
Spring 2018 is all about this Millennial Pink-adjacent hue, industrial-grade rubber, and the bag you denied your whole life. Read our forecast of the biggest trends for of the season, ahead.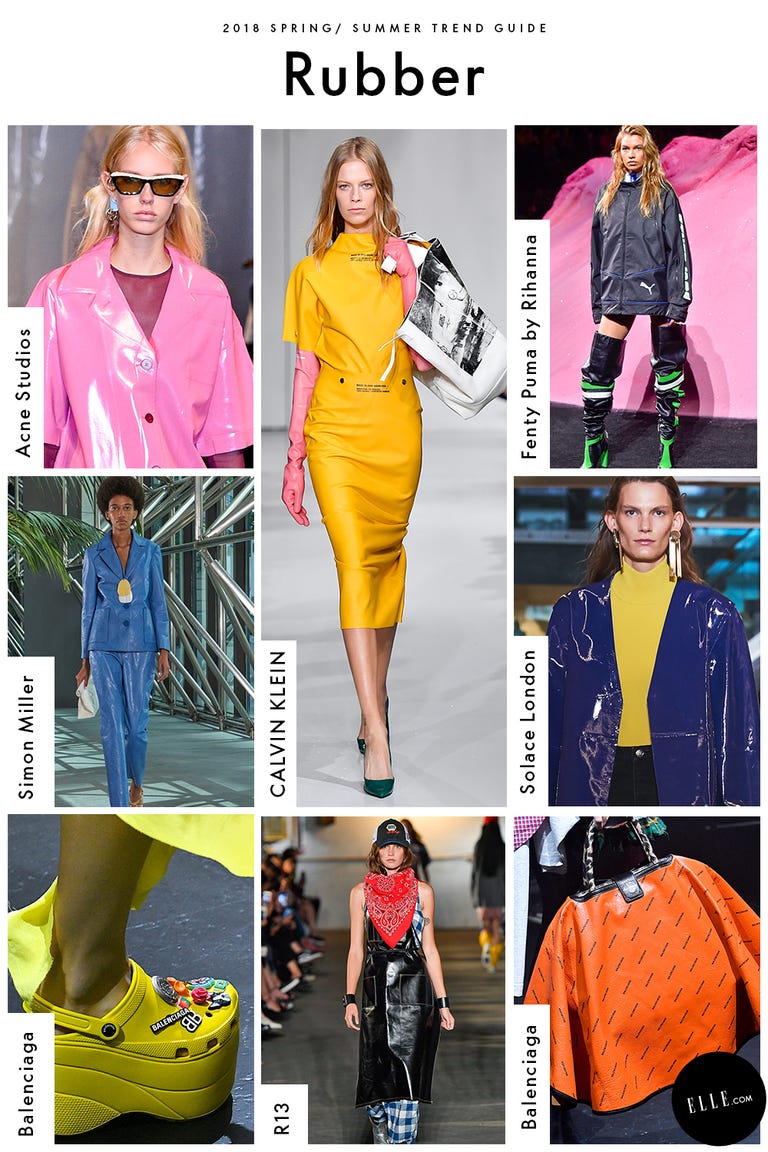 Rubber
"100% Nitrile / Synthetic Rubber" read CALVIN KLEIN'S industrial-grade pencil dress. You'll never look at your mother's dishwashing gloves the same way again, with brands taking rubberized materials and molding them into unexpectedly chic silhouettes (like a pair of Balenciaga Crocs).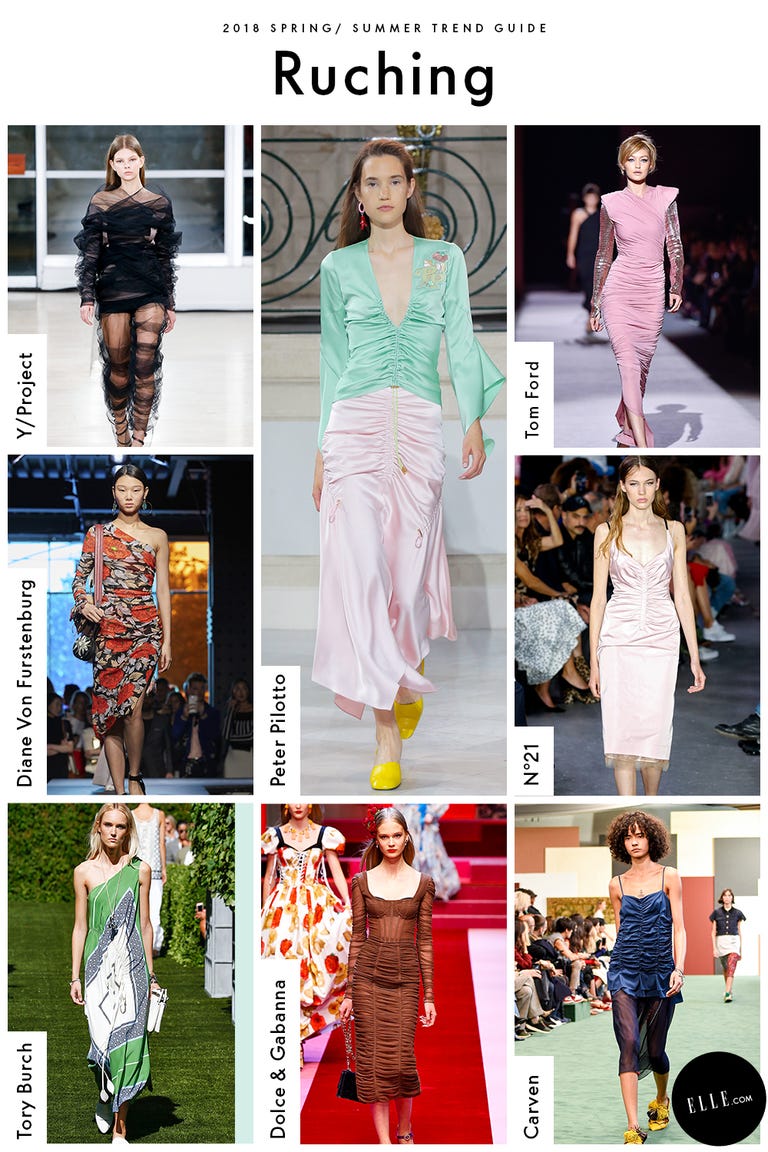 Ruching
Who needs stiff corsetry when ruching is so much more comfortable? Fabric gets pushed around this spring with DIY pull-through details at Tory Burch, Kardashian-worthy curve-huggers at Tom Ford, and boudoir details at No. 21.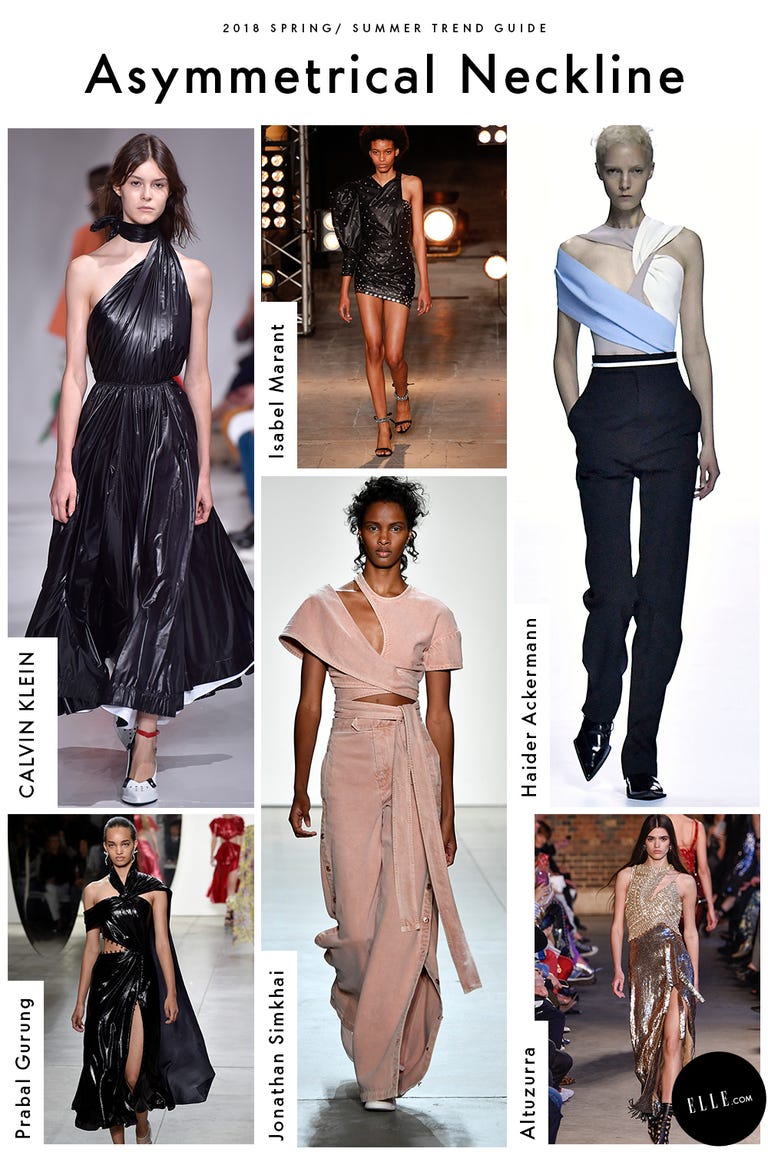 Asymmetrical Necklines
Seen at Altuzarra, Isabel Marant, and Prabal Gurung, this off-balanced silhouette dances along your shoulder, wraps around your neck, and twists around your collar bone. Simultaneously. Get ready for the asymmetrical neckline.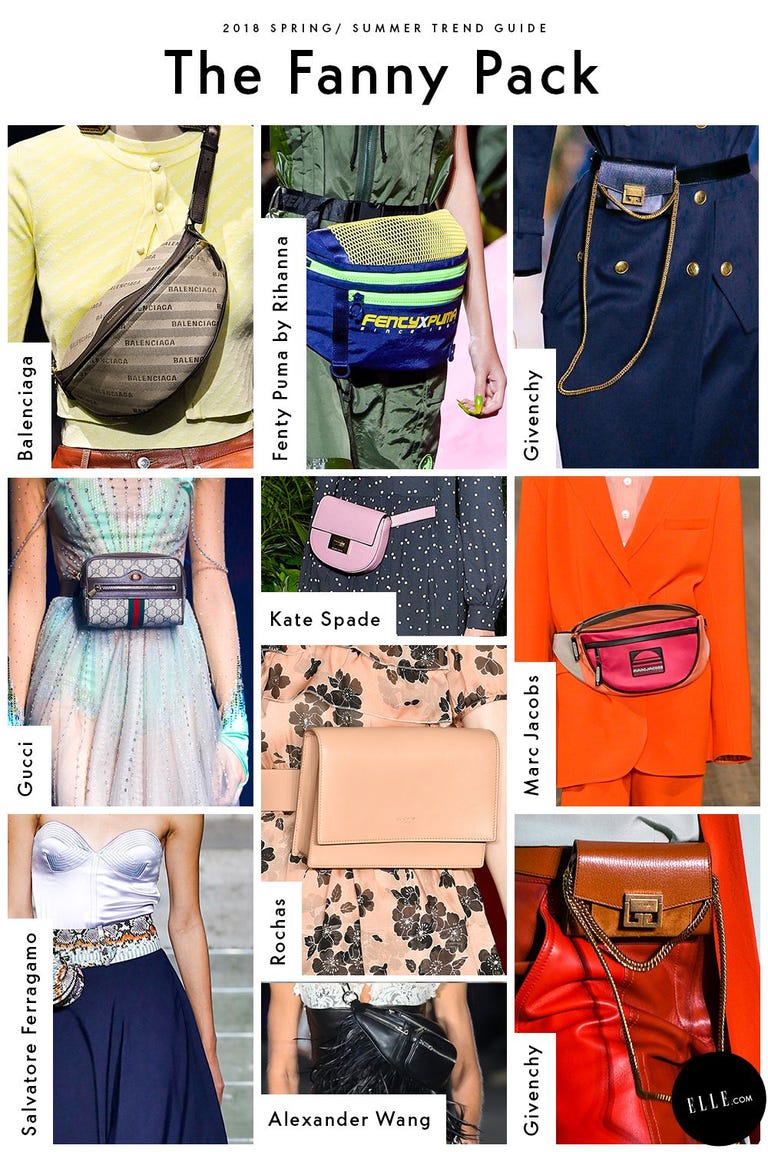 The Fanny Pack
We can deny it no longer: the fanny pack is here to stay. No matter your aesthetic, there's a hip-slung bag for you: strap on a sporty number from Rihanna's runway, go minimalist with Rochas, or wear it on the diagonal with Balenciaga.